Female Genital Mutilation
Female Genital Mutilation (FGM) is also known as female circumcision or female genital cutting. FGM has no health benefits, and it harms girls and women in many ways. It involves removing and damaging healthy and normal female genital tissue, and interferes with the natural functions of girls' and women's bodies.
Professionals who are concerned that a child may be at risk of FGM should visit our Professionals page for more information. Members of the public should report a concern if you are worried about a specific child.
More information on FGM can be found on the Bristol Against Violence and Abuse website, or download the below leaflets: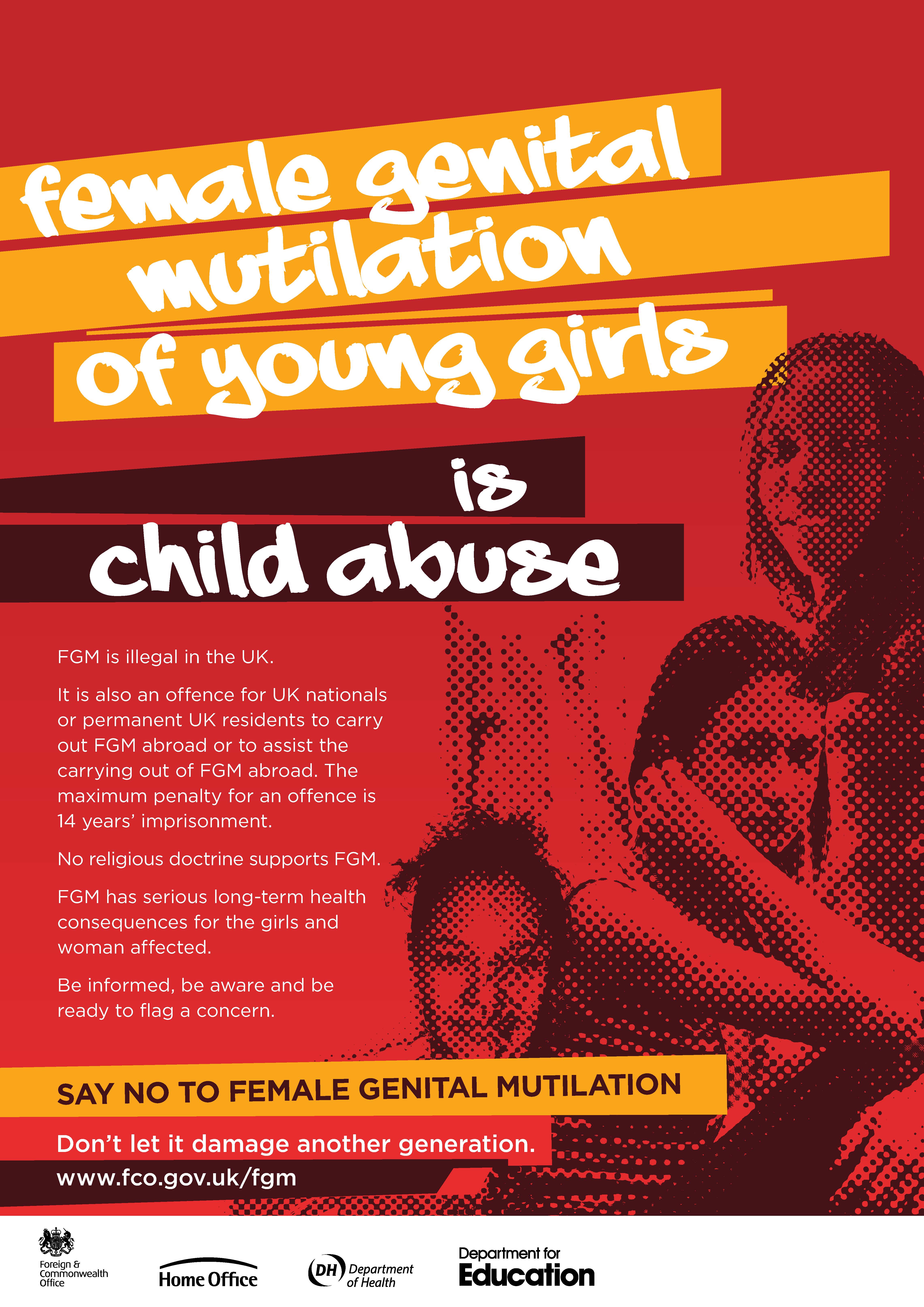 Resources and links
Bristol City Council has a duty to ensure that every child is safe from harm and neglect and, where possible, brought up by their own family. The council's Children and Young People's Services has lead responsibility for carrying out this duty.
Safeguarding children is a multi-agency concern co-ordinated by the Bristol Safeguarding Children Board (BSCB), the local multi-agency partnership of education, health, police, social care and associated services.
It is possible that your child or children have been allocated a social worker due to issues relating to a child protection concern or to undertake an assessment of their needs. You may want to seek advice and support from an independent organisation such as the Family Rights Group or the NSPCC.
SEND Offer
The Findability resource contains information for children and young people with special educational needs and disabilities, and their families, including all schools and SEN schools in Bristol.
http://www.findabilitybristol.org.uk/
Free From Fear
Free From Fear is a film premiere, designed by young people, to raise awareness of child sexual exploitation among young people. The project was put forward by young people supported by Barnardo's. The film features three spoken word performances on surviving sexual abuse through the viewpoint of the older self, giving strength to the younger self.
PREVENT
Building the Bridge is the organisation that works to keep Bristol communities safe against radicalisation and extremism. This leaflet lets you know what help and information is available if you have concerns that someone may be vulnerable to radicalisation.