The Keeping Bristol Safe Partnership (KBSP) have published their new strategic plan for 2023 – 2026 today, 16th August 2023.
Keeping Bristol Safe Partnership Strategic Plan 2023 - 2026
The strategy has been developed following consultation with safeguarding professionals and members of the public to understand Bristol's priorities in respect of safeguarding and community safety. Respondents were asked whether they agreed with the priorities identified through the partnership's analysis of data, feedback and quality assurance.
The KBSP has developed six overarching principles, which are our building blocks to be considered in all the work the partnership delivers.
Six building blocks:
Learning and Workforce
Working Together
Equalities and Inclusion
Systems and Procedures
Quality Assurance and Performance
Voice and Participation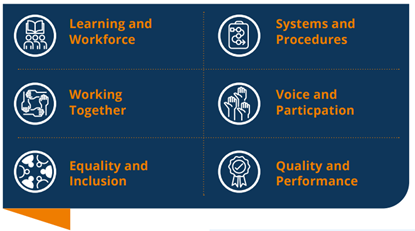 Our Themes for 2023 – 2026:
Children and Young People
Safeguarding Adults
All Age Exploitation
Keeping Communities Safe
You can request alternative formats of this document by contacting the Keeping Bristol Safe Partnership at kbsp@bristol.gov.uk.