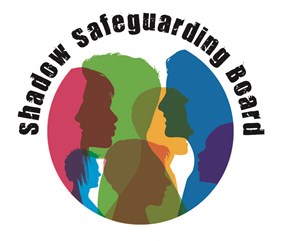 Shadow Safeguarding Board
We meet twice a month with one formal meeting and one less formal. We talk about the services in Bristol that are working to protect us and what we think could be done better. We use our voice to make sure the adults in the KBSP keep children and young people at the heart of designing services. It is a place where professionals can hear children and young people's issues and concerns around safety.
Sometimes we invite senior members of the KBSP and other important people to our meetings to find out what they are doing to help children and young people in Bristol. We attend Executive meetings to talk about our projects and to find out what is going on within children's services. 
We work on projects so we can help improve systems that keep children and young people safe. The Shadow Board hold drop-in sessions to have open discussions with children and young people about important subjects that impact them. 
Recent Projects
The Shadow Board ran the Are you OK? workshop in February to discuss the mental health of children and young people during the COVID pandemic. The Shadow Board have written a report following the workshop. A summary of the full report can be found here.
A group of professionals has been meeting regularly to talk about how the RHSE & PHSE curriculum in Bristol schools is based on pupil voice as a result of the report from the Shadow Board.
First Response secret shopping: 
Some of the Shadow Board contacted First Response (Bristol's front door to support). Here is the full report. 
As a result of this, First Response have changed the automated response when you first call them so that members of the public and children and young people are the first option.
We are looking at how we can put in an advice line for children and young people and how this would look but this will take some time.
A logo has been designed by Bristol Design and agreed by the Shadow Board. This will soon be on all the Shadow Board communication.
The Shadow Board have drafted a Communication Strategy. It is hoped this will feed into a new Participation Strategy across Children's Services and can be used as reference for contacting lesser heard children and young people. It is waiting to be signed off by the Executive so it can be fully put in place.
Interviewing new staff for roles within the KBSP
The Shadow Board have always been involved in interviewing for staff roles within the KBSP. There is going be specific training for children and young people who undertake interviewing.
The Shadow Board were due to create a video with Boomsatsuma. This was put on hold due to school exams, but will be rearranged for the very near future.
National groups:
Young People's Board for Change | NSPCC
Other local groups: