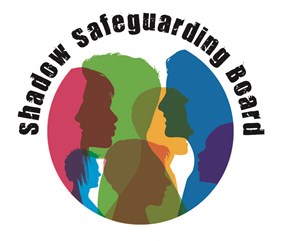 Shadow Safeguarding Board
We currently meet once a month. We talk about the services in Bristol that are working to protect us and what we think could be done better. We use our voice to make sure the adults in the KBSP keep children and young people at the heart of designing services. It is a place where professionals can hear children and young people's issues and concerns around safety.
Sometimes we invite senior members of Bristol City Council, Avon and Somerset Police, and the Bristol, North Somerset, and South Gloucestershire Clinical Commissioning Group (health) to our meetings to find out what they are doing to help children and young people in Bristol. We attend Keeping Children Safe meetings, Executive meetings, and go to events to talk about our projects and influence how children are kept safe in Bristol. 
We always need new members on the board. If you are interested, please contact: kbsp.shadow@bristol.gov.uk 
Recent Projects
In December 2021, the Shadow Safeguarding Board held a poetry competition to hear from children and young people what a safe city means to them.
All entries were incredibly emotional and were performed at our Participation Guidance in Education and Youth Settings even in March 2022. Sarah Parker, our interim Director for Children's Service wrote to each young person that entered to thank them for their poems. 
The winner was Finn Roberts. Finn is 13 years old, he has autism and is non-verbal. Finn writes all of his poetry using a letter board and pointing to each letter individually. Finn has recently learned how to use a voice tablet to help him communicate, which enabled him to present his own poem at the event in March.
Finn met with our Mayor, Marvin Rees, and Sarah Parker, and has his poem displayed in City Hall.
The Shadow Board ran the Are you OK? workshop in February 2021 to discuss the mental health of children and young people during the COVID pandemic. The Shadow Board have written a report following the workshop. A summary of the full report can be found here.
In response to this, an event was held in March 2022 to launch the KBSP Participation in Education and Youth Settings guidance and training package to support education and youth settings to hear the voice of children and young people.
First Response secret shopping: 
Some of the Shadow Board contacted First Response (Bristol's front door to support). Here is the full report. 
As a result of this, First Response have changed the automated response when you first call them so that members of the public and children and young people are the first option.
We are looking at how we can put in an advice line for children and young people and how this would look as part of the new Early Help offer.
A logo has been designed by Bristol Design and agreed by the Shadow Board. This will soon be on all the Shadow Board communication.
The Shadow Board have written a Communication Strategy which has been signed off by the Executive of the Keeping Bristol Safe Partnership. The Communication Strategy has been rolled out for the whole of children's services to use as a point of reference when they engage with children and young people. 
Interviewing new staff for roles within the KBSP
The Shadow Board have always been involved in interviewing for staff roles within the KBSP. We are looking at creating a training package with Corporate Parenting for young people who are undertaking interviews to ensure there is no conscious or unconscious bias.
National groups:
Young People's Board for Change | NSPCC
Other local groups:
Here is Barnardo's Hype Health Manifesto