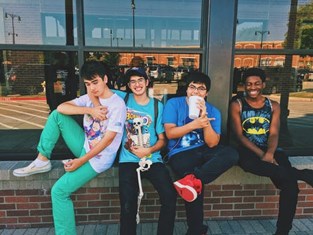 Shadow Board
We meet on the First Thursday of every month. We talk about the services in Bristol that are working to protect us and what we think could be done better. We use our voice to make sure the adults in the KBSP keep children and young people at the heart of designing services. It is a place where professionals can hear children and young people's issues and concerns around safety.
Sometimes we invite senior members of the KBSP and other important people to our meetings to find out what they are doing to help children and young people in Bristol.
We work on projects so we can help improve systems that keep children and young people safe.
Current Projects
Arranging the Are You OK? workshop
Secret Shopping and rebranding First Response
Interviewing new staff for roles within the KBSP
Writing a Communication Strategy so we can make sure we have the voice of all children and young people
Join in
If you are a young person who is interested in joining the Shadow Board, or have an issue you would like to bring to the board, please complete this google form.
You can also email the Shadow Board directly; kbsp.shadow@bristol.gov.uk 
Other local groups: